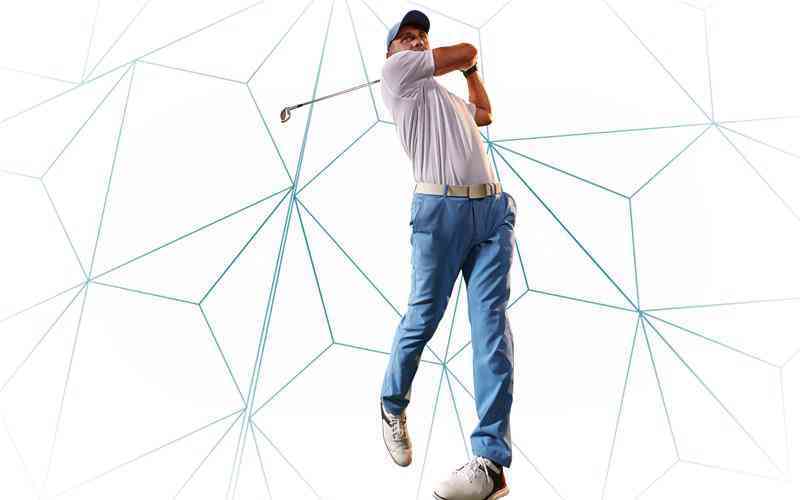 JA Events
JA of Central Carolinas Events
At JA of Central Carolinas, we host several events throughout the year to raise money to support our programming. These events also engage the community in our efforts to reach students! Whether you'd like to get involved on an individual level or as a business through event sponsorship, we offer several ways for you to support our work while having a great time!

There are currently no up and coming events. Please contact us for more information
PAST EVENTS
Where: The Club at Longview
Time: 9:00 AM ET
The Junior Achievement Golf Classic is a charity golf tournament that unites companies, executives and volunteers to further our mission of helping students identify, navigate and achieve a fulfilled future.
Where: The Ritz-Carlton, Charlotte
Time: 6:00 PM ET
The North Carolinas Business Hall of Fame honors prestigious leaders who have dedicated their careers to helping maintain a vibrant community.
Where: Virtual
Time: 9:00 AM ET
We invite all 9th-12th grade students in the Charlotte Region to join us for JA Inspire Virtual Career Exploration.
Where: Junior Achievement Central Carolinas
Program Dates: December 1 - May 12 | Grade Level: 6th

JA BizTown® combines in-class learning with a day-long visit to a simulated town located in JA's TowneBank Opportunity HQ (Charlotte, NC). This program allows 6th grade students to operate banks, manage restaurants, write checks, and vote for mayor. The program helps students connect the dots between what they learn in school and the real world.
Where: JA Central Carolinas
Program Dates: December 1 - May 12 | Grade Level: 7th and 8th

JA Finance Park provides students a hands-on education in personal financial planning and career exploration. At the culmination of this teacher-led program, students participate in an on-site visit to the TowneBank Opportunity HQ (in Charlotte, NC) or through a virtual experience. This opportunity allows students to apply all they've learned through an interactive simulation that provides real-world experiences.
Where: Virtual
Time: 4:00 PM ET
In Pathway 2 Careers students in grades 9-12 will focus on concepts such as business, careers, choices, goal setting, salaries, resume building, work values and more. The 20-hour virtual program is aligned to state standards and concludes with a career profiler, job fair, career signing day, and a certification deeming them financially and career ready.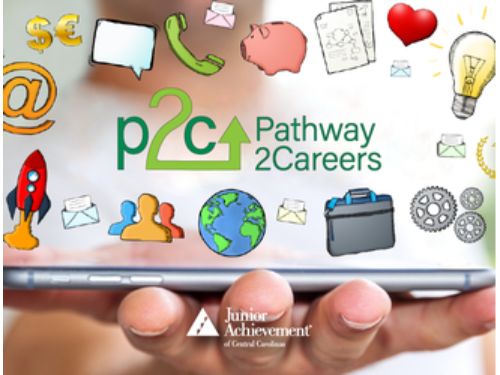 Where: Virtual
Time: 9:00 AM ET
We invite all 8th-12th grade students in the Charlotte Region to join us for JA Ignite Virtual Career Exploration presented by AllState. Students can explore opportunities with more than 100 local businesses, colleges, and government agencies. The career fair includes gamification and leaderboards to increase student interaction. Space is limited, register today!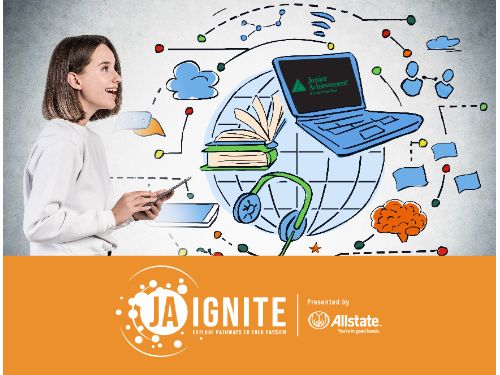 Leading Ladies
When:
Tuesday, March 02, 2021 - Wednesday, March 03, 2021
Where: Virtual Event
Time: 10:00 AM ET
Junior Achievement of Central Carolinas is teaming up with women from across the Charlotte area to inspire and prepare young ladies to consider various career paths, as well as business ownerships. There is no direct cost for attendees for this event, but registration is required to participate.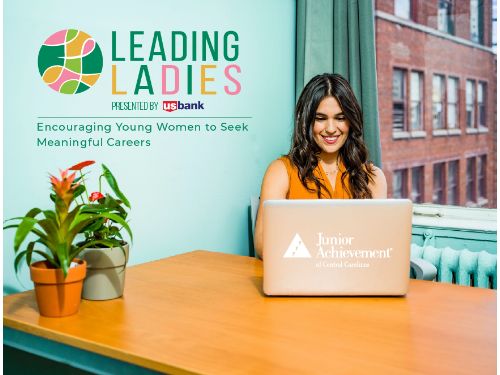 Where: Virtual
Time: 2:00 PM ET
This is a "JA Ignite" pre-event and will feature a panel of career professionals providing insight to students about their post-secondary success. Participants enrolled in the JA Ignite Career Exploration Fair will automatically receive details regarding this Speaker Series event.
Looking for a fun way to virtually interact with your friends from the comfort of your own home? Host a Virtual Bingo event to support Junior Achievement of Central Carolinas! Events will be scheduled based by request.

Please email Jessica Dominguez at jdominquez@jacarolinas.org.
We use cookies to provide you a personalized experience. How we do this is by analyzing user behavior on our site and sharing data with our advertising and analytics partners. You consent to our cookie policy if you continue to use this website.