Breaking Down Financial Literacy
Author: Danielle Honeycutt
Financial Literacy
Published: Tuesday, 13 Apr 2021
---
Sharing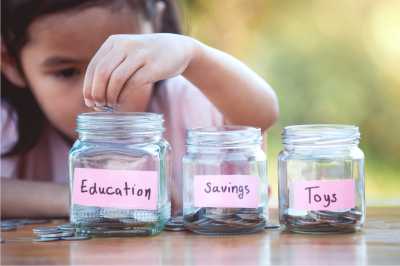 Image caption: National Financial Literacy Month
During National Financial Literacy month we are breaking down what financial literacy means, why it's important and how we are educating students in the Charlotte Metro region on financial success. Financial literacy, by definition, is the possession of the set of skills and knowledge that allows an individual to make informed and effective decisions with all of their financial resources. Now, ask yourself this question…
"How old were you when you established the skills necessary to make good financial decisions such as, how to budget, how to pay bills, how to obtain and manage good credit, or how to live comfortably because of education or job choices, salary negotiations and more?"
Maybe you are saying to yourself, I am still mastering those skills! And you would not be alone. Through our conversations with partners, volunteers and colleagues we hear a single, consistent message. "I wish I would have had the chance to learn what JA teaches when I was a kid." Our response? With your help, we can ensure that more kids have that opportunity and that we are reaching them as early as elementary school. We are here to educate and empower as many students as possible through age-appropriate financial concepts that begin in kindergarten and continue all the way through graduation. Younger students are learning concepts such as "needs vs. wants" and why parents/guardians have jobs. Our older students are identifying their unique skill sets and learning how to reach their career goals. Close your eyes and imagine your high school graduation day. Full of joy, you lift your arm in celebration and throw the graduation cap in the air. Do you remember feeling confident about next steps and how to achieve them?
We all understand how making strong financial choices impacts our lives however, are we "putting our money where our mouth is" and doing our part to ensure kids have the knowledge they need? Please excuse the financial pun, we love good money humor! At JA, we are providing critical skills for students at no cost, ensuring equitable learning opportunities for ALL. We will say it again, FOR ALL. We are giving youth, from various socio-economic backgrounds, an opportunity we all wish we had. However, we cannot do it alone. It takes volunteers, financial support, and advocates for Junior Achievement mission to create true change for the future generation.
In a 2019, JA surveyed over 1,000 teens between the ages of 13 to 18 and when asked about their financial goals for the future…
62% planned on getting a full-time job
59% of teens plan to graduate from a four-year college
53% plan to not rely on their parents or caregivers for money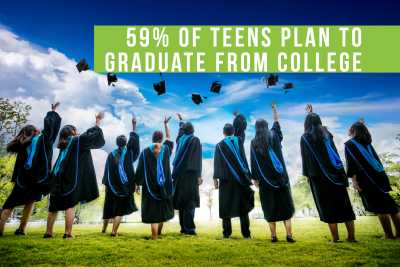 Image caption: Teaching financial literacy to students before college can help them navigate a path more easily.
Yet, of the teens surveyed in the Junior Achievement Teens & Personal Finance survey, only 33% answered that sticking to a budget was a goal. What does this study show us? Teens are thinking about their future but not financially planning in advance in order to achieve their goals. Our proven programs change that by giving kids the tools, resources, and support to navigate uncertain times, reach their potential, and create a better future. We are prepared to deliver life-changing experiences to 40,000 young people by 2022 whether they are in person or virtual, and we need your support to make this happen.
Join us in our efforts to create a brighter future and click below to get involved.
We use cookies to provide you a personalized experience. How we do this is by analyzing user behavior on our site and sharing data with our advertising and analytics partners. You consent to our cookie policy if you continue to use this website.